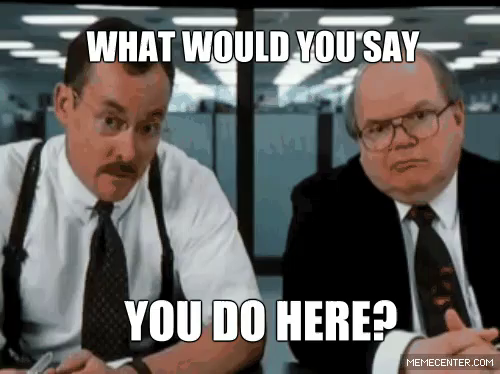 ## What would you say you do here? For the past seven years, when people have asked what do I do for work? The answer was either, "I run data centers for Facebook" or if they wanted some additional detail, "I handle the care and feeding of the server fleet".
Both of these were true and very high level. I have been responsible for Facebook's Altoona Iowa Data Center on the Site Operations Team. I'm a server nerd at heart and make sure that Facebook, Instagram and the other properties can be served up to connect the world. This is a challenging position and one that requires technical skill, strong partnership and influencing skills, and to build out a great team to be truly successful in what we do.
7 Year Itch
I'm not sure what it is, but around 7 years in my career, its time for a change. I was at Solinus/Hostmail/Mailfoundy for 6.5 years. Then on to LightEdge Solutions where I made it just over 7. And now in this role, I'm a few months past my 7 year workversary. I had joked with my boss when I joined in 2014 that I was going to move on in 2021…little did I know I would actually stick to that prediction.
So what is this new role?
I'm still with Facebook, I have no interest in leaving at this point in time. Its where the challenging technology problems exist in the Midwest. Starting today, I'll be leading a team of systems engineers spread throughout the world with a focus on fixing our tools and catching all the problems that fall through the cracks to help support our ever growing server fleet. This is something that I had been doing part time with another manager and its moved from pilot phase to full time positions. This is exciting and I can't wait to see where this next adventure takes me.
I guess I should tell the new boss they have me until 2028 ;)